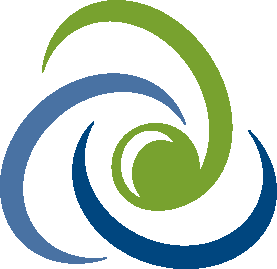 We operate multiple strategically sited processing, manufacturing and distribution locations for timely, dependable service. Rapid response, fast turnaround, accuracy and professionalism have formed the cornerstones of our business and have led to consistently high customer satisfaction rates.
Whether you're loading a truck in Indiana or staging a container in Italy, our logistics professionals have the training and experience to handle any need. Specializing in international and domestic freight, Custom Polymers can competently and completely manage all aspects of logistical support including scheduling, documentation, bookings, weight verification, loading information, tracking and security requirements. This expertise assures a seamless shipment over sea or land and peace of mind from a company devoted to your success.
Delivery/Pickups:
All Custom Polymers facilities, with the exception of our Houston, TX facility, are "by appointment only." All facilities require certified scale tickets (unless otherwise arranged with a Custom Polymers Sales Representative).
To receive a dock appointment you must have your purchase order number available and confirmation the load is ready. Each facility has a designated logistic manager who handles shipping/receiving. Dock appointments are made by contacting the following personnel:
Custom Polymers, Inc – Charlotte, NC
1018 Jay Street, Charlotte, NC 28208
By Appointment ONLY
Hours: Monday – Friday, 8:00 AM to 3:00 PM
Scales: Shell Station, 4601 Sunset Road, 704—597-7980
Domestic Logistics Contact: Petra Murphy
Phone: 704-405-3851
Email: petra@custompolymers.com
International Logistics Contact: Patricia Sims
Phone: 704-405-3850
Email: patricia@custompolymers.com
Custom Polymers, Inc – Houston, TX
4700 Eastpark Drive, Houston, TX 77028
Facility is First Come First Serve (no drivers during lunch from 12-1 PM)
Hours: Monday – Friday, 8 AM to 3 PM
Scales:
Love's Truck Stop
3940 N. McCarty Drive
Houston, TX 77013
Tel. 713 670 0235
Exit 24A from 610
Pilot Travel Center
4440 N. McCarty Drive
Houston, TX 77013
Tel. 713 675 3375
Exit 24A from 610
A-1 Scales
727 McCarty Drive
Houston, TX 77029
Tel. 713 675 9500
Exit 773B from I-10
Contact: Sally Vasquez or Liliana Perez
Phone: 713-673-2468
Email: sally@custompolymers.com or liliana@custompolymers.com
Custom Synthetic Fibers – Rogersville, AL
101 Jarvis Brewer Drive, Rogersville, AL 35652
By Appointment ONLY
Hours: Monday – Friday, 8:00 AM to 3:30 PM
Scales: Please call for further information
Contact: Brent Thompson
Phone: 256/ 247-4003
Email: brent@csfibers.com